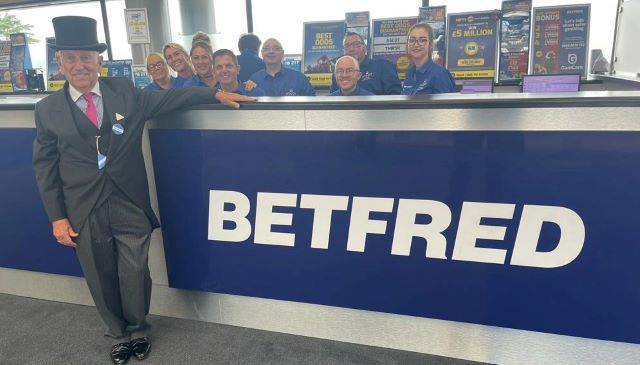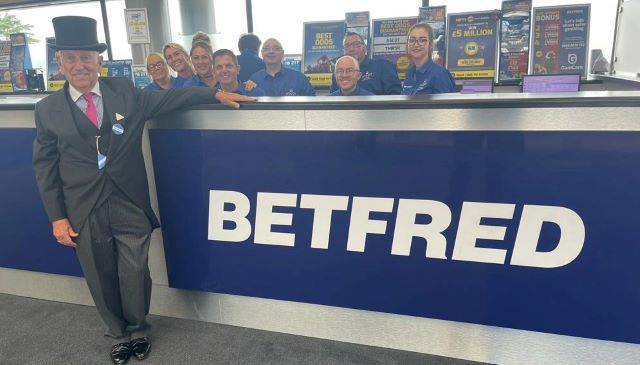 Betfred; Official Bookmaker, Royal Ascot
At Betfred, we are honoured to be the Official Bookmaker for this prestigious, standout meeting.
As one of the most historic and highly anticipated events in the sporting calendar, it's an occasion that captures the essence of British tradition, fashion, and sporting excellence.
Royal Ascot is a five-day feast that showcases the finest thoroughbred racing, attracting enthusiasts, fashion aficionados, and socialites from around the world. It's a melting pot of excitement, elegance, and fierce competition, where the world's top horses, jockeys, and trainers compete for glory.
Our goal is to provide an unrivalled betting platform that amplifies the thrill and enjoyment of every race at Royal Ascot. With a wide range of betting markets, competitive odds, and innovative features, we aim to cater to the diverse needs of our valued customers.
We understand that Royal Ascot holds a special place in the hearts of racing enthusiasts, and we truly share that passion. From the opening race to the final, frantic furlongs on day five, our dedicated team of experts provide valuable insights, tips, and analysis online to help punters make informed betting decisions.
Our blog posts, such as the daily Royal Ascot Tips and Royal Ascot Lucky 15 Tips, offer valuable guidance for those seeking to maximize their enjoyment, and who knows – potentially land a winning bet.
We admire the dedication and skill of the trainers, jockeys, and stable staff who work tirelessly behind the scenes. Their commitment to the sport, and especially to the beautiful animals in their care, is truly commendable.
At Royal Ascot, fashion and style take centre stage too. From the iconic hats to the elegant dresses and dapper suits, the fashion at Royal Ascot reflects the event's sophistication.
We take immense pride in supporting this remarkable affair, and being an integral element. We believe in racing, and its unique ability to create unforgettable moments.
Royal Ascot occupies a lofty and cherished place in racing's story. Our partnership with racing is truly a delight, as evidenced by our present involvement in another national treasure event, the Betfred Epsom Derby meeting.
In September, it's the Betfred St Leger, at Doncaster. Our commitment to the sport is genuine, and wholehearted.
So whether you're a seasoned punter, a fashion enthusiast, or simply someone who appreciates the thrill of world-class horse racing, join us in celebrating Royal Ascot.
Place your bets, and immerse yourself in the electrifying atmosphere that comes as standard for this iconic, historic, and totally unique celebration.